NEWSChannel Europe
sE searched
twitter.com/secession
NEWSC.EU
Channel Window of perception
chasing indifferent thinking
www.uri.edu/artsci/ecn/mead/INT1/Mic/Utility/Out.Indchoice5.htm
IRAQ2 Investigative Reporting on Abusive Quantity & Quality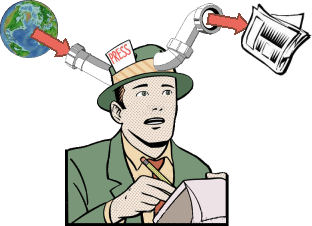 -EUROPAQUE-
PREFERENDUM OU PROPAGANDUM A L'ECHELLE INCONNUE:
CHIRAC MAASTRICHEUR
La Grande Question europeenne (who realignes America?)
'LA PEUR ET LES AUTRES': Une analyse du bilan transatlantique / les racines economique des Etats-Unis en Europe.
Pour retirer les benefices d'investissement et d'emplois sur notre continent et definir l'enjeu et la croissance, les conditions herite du complex europeen sont a demoulir avant de construire... ou au moins a rechercher, revaloir et reconsiderer.
:
+
+
Europe, L'Usine a Gaz, doit reinstitutionaliser, definir et reformer d'abord son comportement et ses rapports avec la Maison du Petrole, les Etats-Unis, en consolidant son fondament du politique economique transatlantique avant d'etre capable de choisir un mode de construction comme l'Europe de Maastricht et d'Amsterdam (Monnaie unique et politique sociale) est gravement invalide et simplifie au point de vue de capacite a invoquer un changement et progres possible des relations public-private internationaux.
Le deficit parlementaire suivant la Guerre du Silence du terreur d'information omnipresent ne contribue pas a la visibilite ni la lisibilite necessaire pour un traite qui est voile par des co-operation internationaux public-private (CPP) imposee: dit 'incorporated governance'. La construction de l'edifice europeen dont la fondation est d'origine transatlantique de grande confusion du au entanglement des gouvernances politique et economique qui est tangiblement imposee par le fondamentalisme economique du systeme imperialiste americain d'apres-guerre, doit etre revise et reforme d'abord dans le perspectif ou sa base soit 100% transparant et comprehensible a tous ceux qui sont force de choisir sans etre informees.
Donc la voie collective de la transparence est en tres mauvaise etat: la reforme recente du Pacte de Stabilite et de la Croissance (effectivement un contrat!) pointe deja a la faiblaisse des traites precedent qui ne s'entendraients jamais comme vous savez sans doute de votre propre experience. Tout ca sont des indicateurs d'une incompetence total sur un terrain noir en evitant des conflicts entre L'Eurogroupe (industriels) et la Commission europeenne et des coutes lies aux erreurs d'une echelle de scandale inimaginable de l'ordre grotesque du fiscalite et militairisme petroliere.
Les co-operations public-private imposees , syndicats d'erreur mondial, seront-ils subordonnes au chantage juridiciaire-economique americaine pour de bon? Comme la Cour de la Justice International a la Haye n'est pas reconnu par les Etats-Unis, les tres grandes forces petrolieres qui definisent tout notion et drigent toutes les grandes economiques, sousmettront sans doute n'importe quelle initiative legislative europeenne par moyen et l'influence du CPP le plus grande du monde, l'Union de Gaz d'Hollande (Gasunie), dont les partenaires, qualifies mais inegales, depuis 1963 sont l'Etat (50%), Exxon et Shell (chaqun 25%)
L'affaire recent des reserves et de comptabilite de Shell donnent l'exemple parfait comment d'eteindre les poursuites judiciaires aux Etats-Unis: on n'a q'a payer une amande - hors proportion d'ailleurs - au controleur de la bourse, le SEC. Alors, Delors, ne comptez pas trop sur l'acte de Sarbanes-Oxley! Meme Elliott Spitzer n'attacqera jamais Lee raymond, ce d'Exxon et champion du profil bas en matiere du pouvoir final comme ingenieur de l'univers poly-technique mondial.
EUROPACITE:
Il faut se mefier tres fort des fondation de la Maison Europeenne: comparez la scandale recente 'Carrefour' avec 'Wal Mart'. Suivez l'affaire AIG - c'est la derniere etappe avant Exxon! Il faut mettre le Gaz et la Petrole au bilan europeen et decouper les prix lies entr'eux en brisant le contrat-faux avant de construir l'Europe! Il faut d'abord que l'Europe grandit et soit independent de coeur et de tete. Le Traite Communautaire Europeen (TCE), ce n'est pas l'Europe envisage par Jean Monnet ou Robert Schuman. Mais non dit Chirac, n'ayez pas peur, je veille sur vous! C'est la perversion democratique en vous laissant auqun choix, que d'avouer.
Il-y-a un grand question qui se posait Francois Hauter dans Le Figaro du 2me mai 2005: "Comment, les Pays-Bas, etant une des plus brillantes civilisations de l'Union Europeenne et membre fondateur - ont-ils laisse s'installer une telle apprehension desenchantee sur leur propre avenir"?...
Bien-sur, une fois, les hollandais occupaient la position la plus avantageuse de toute l'Amerique du nord. Pourtant des 1963 (Gasgate/voir www.xxell.com) ils ont meme vendues leur ame de grand-marchand aux americains et collaborerent depuis - la guerre d'Iraq inclus.
L'histoire se repete avec le TCE: l'enjeu sera partage, la croissance passe definitive et l'innocence brisee sans retour...La causse du raison? L'argent laide qui crase les cerveaux. Tout simple.
L'Europe du fric & des flics:
Les besognes du traite etait a nous empecher de prevoir la confusion actuelle qui est le resultat d'un vision plutot vertical de l'univers humain et des limites technologiques... tandis que les conceptions des processus etaient focusse sur des resultats immediates. C'est l'Eurocratie apres la lettre.
EAST-WEST relations of fear and power (the transatlantic order of sustained conflict)
Global energy-politics and forced unequal partnerships versus budget crime and information-terror: 'The Houston Connection'; Exxon/Shell entanglement
Post-war U.S.-dominance while 'constructing' Europe: the economic primacy.
'Faux taux': the euro-dollar contradiction of doubt & debt.
'Integrity & transparency': Collective lies and the public-private doctrine; the success(ion) of scandal and corporate aggression.
Strategic and armed conduct of states related to corporate arrogance. See: 'incorporated governance' and 'in-house judging' / imploding States & exploding Nations.
'Codes of Conduct': The SEC/SOX-paradigm related to Bush's expectations of C.Cox's effectiveness in sustaining the Fed's influence.
'Camp Zero': the European project for progress: challenging the U.S.-dollar and the international financial markets.
Oversight and foresight: the opaque world of accounting and responsibility of special interests blurring the common good and street-life.
The 'NEWS'-logo is a recently registered international Trade Mark and pending Community Trade Mark (CTM) designed for Exxell's SFP-project.
NEWSWorld Transparent Window on the World
---
Page mailing to a friend temporary disabled