Dell TM-terror explained
VERSUS DELL
The Dellaware conspiracy
Coming soon: cyclical affairs of the P3 complex
sE
:
On governmental ignorance, instititional disability and legal incompetence due to corporate aggression and arrogance:
How judicial and parliamentary deficit go hand in hand provoking national policy and international diplomacy fallout following the global submission to the public-private partnership doctrine - P3 dogma seizing life and preventing supreme court judges from explaining their rulings under market pressure.
'Under pressure, everything becomes liquid'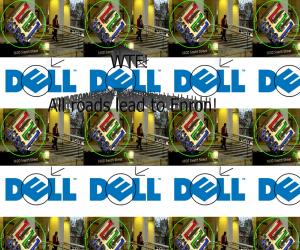 xxell owns the circled sE
xxell is DELLAWARE and fights global crime
NATA Liquid City Architects transatlantic dialogue group of WSC
Dell vs. Enron
Somehow the "E" does not give me
confidence in the company.
* denotes when site was updated.
Material typically becomes available here 6 months after collection. See FAQ.


---
dot-e.net/robots.txt
~3 pages between Dec 30, 2004 and Dec 30, 2004

www.dot-e.net/robots.txt
~5 pages between Dec 30, 2004 and Jan 12, 2005


---
Page mailing to a friend temporary disabled