European name game
The European name game
Feature by Liz Rutherford-Johnson with additional reporting by Emma Wilkinson, www.WorldTrademarkReview.com March/April 2007. following below!
The .Exxell #Magma Circle Groupoid of Patents, Trademarks and designs
Trademark expert, trademark lawyer or trademark attorney?
sE
:
"Researching, investigating and practicing international trademark laws and executing opposition and prosecution proceedings is good practice to conquer the remainder of the world"... I was told by the UK Patent Office head of Opposition upon filing opposition against another of Dell's strategic actions involving insider fading. It took me 7 weeks before the Office admitted it had wrongly compared dates ! Stil today, Dell's E-sign is not registered after 8 years of European fight. Of course .Exxell's .E is from the start in feb. 2000.
...tracing and chasing down dr. Andreas Renck's tracks after he was dismissed at Lovell' Alicante office to represent Dell in the European .E-battle opposition by Stephan Tychon with the Office for Harmonization in the Internal Market's OHIM after insider trading actions with the head of the Opposition Department at the time, Mr. Marcel Boulogne who was fired by the OHIM president Wubbo de Boer after Tychon's complaints during personal talks that apperently convinced the president not to delay further action. Compare the Office's decision under Tychon v Dell in left menue: Official documents supplied with Tychon's personal professional IPResearch, investigations, opposition and opinion based on prior and superior global industrial foreknowledge-high-technology IP: owner of the globe's first and only implicit patent trademarker .E / wordmarker's unique license-system and business method: European Groupoid of Trademarks, Patents and Designs.
The stolen E-Trademark by Dell put in another context as an additional saving feature called E-value
Compare decision OHIM of 2004, oct 21.
After copying from Enron and sExxell, Dell is also following the circlemania of ExxonMobil now!
Changing from Blue to silver and circle after unsuccessfully claiming 'the' canted E and putting it in a 'DOT ', discovering our sE
consisted of the three best internet icons combined: the circle, the dot and the E. Dell keeps confusing their own customers and honestly, we like the fat blue the best!
The European name game:
Feature by Liz Rutherford-Johnson with additional reporting by Emma Wilkinson. March/April 2007
The blurring of traditional distinctions between trademark attorneys and lawyers in Europe means finding the right person for the job can be a confusing task. The situation is not helped by the nomenclature that different professionals use...
http://www.worldtrademarkreview.com/issues/article.ashx?g=217f7b44-dca5-46fd-84f3-84e5b2966f7f
Once upon a time in Europe, trademark attorneys (or agents as they are still known in many jurisdiction) were technical specialists who handled prosecution work, much like patent attorneys still do.
Trademark attorneys did not have the right to represent their clients in court so any subsequent litigation was passed onto lawyers: many trademark attorney firms had close ties to law firms, which would return the favour by passing on prosecution work to them. There was clear water between the two professions and clients knew exactly where they stood.
However, as international IP protection becomes increasingly important and a well-managed trademark portefolio ever more valuable, some law firms are providing trademark prosecution services in-house. Meanwhile trademark attorneys, who have honed their adversarial skills on complicated Community trademark (CTM) filings (where 1,000 page long submissions are not unusual), are beginning to edge into litigation, offering clients advice on how to proceed in the event of a dispute even though they cannot represent them in court. More ambitious trademark attorney firms are circumventing the onerous restrictions in many EU jurisdictions on lawyers and trademark attorneys being partners in the same firm by creating associated law firms in order to offer clients a one-stop shop for all their trademark needs.
A different class of professional
Although the situation for trademark attorneys is broadly similar throughout the European Union, there are enough national peculiarities to keep everyone on their toes.
One of the first stumbling blocks when it comes to describing the situation is the nomenclature: this is especially the case in the United Kingdom, where 1994 amendments to the Trademark Act gave registered trademark agents the right to describe themselves as 'trademark attorneys'. The Institute of Trademark Agents, the self-regulated body that oversees the profession in the United Kingdom, changed its name to the Institute of Trademark Attorneys (ITMA) in 1998 and professionals have widely embraced the new name.
However, not everyone has welcomed the change. John Olsen is head of the trademark and brand protection group at Field Fischer Waterhouse in London - which is the most prolific law firm in the United kingdom when it comes to trademark prosecutions; last year it made 145 UK filings in 470 classes and 466 CTM filings in 1,687 classes: it looks after approximately 24,000 marks in all. Olsen is himself a qualified trademark attorney as well as a lawyer and manages brand protection for Apple Computer, Mastercard, Time Warner and laura Ashley, among others. "I was really surprised when the UK legal profession said nothing about agents adopting the word 'attorney'," he says. Olsen believes that the change may have been aimed at the United States and other countries where 'attorney' indicates a Qualified lawyer. "We have lots of clients who say 'I'm really surprised about that'," he explains. "In fact we tell our clients that if a person is using the word 'attorney' here it most likely means they're a non-lawyer - because there's no other reason to use it.
In Germany, France and Spain, meanwhile, trademark and patent prosecutions are handled by the same class of professional: Patentanwalt (patent attorney) in germany; conseil en propriete industrielle in France and agente de la propiedad industrial in Spain (both industrial property agent). Peter Munzinger, co-managing partner of Bardehle Pagenberg Dost Altenburg Geissler - a firm that comprises both lawyers and patent attorneys and which has registered trademarks on behalf of international clients including Nintendo, GlaxoSmithKline, McDonald's and Coca-Cola - explains that this comes from the 19th century tradition when patents, trademarks and designs were considered to be one group of protective rights. "Patent attorneys developed to deal with these rights, as long as no dispute was involved," he says.
In all these countries, industrial property attorneys are a highly regarded and select band of professionals. Marie-Aimee de Dampierre, a partner at Lovells' Paris office (compare Lovells, Alicante, dr. Andreas Renck in the Tychon v Dell case and later in this article!!) in the intellectual property, telecommunications, media and technology department, describes the rigorous qualifications necessary to become a trademark attorney. "You should have a law degree, which takes four years, a specialized degree delivered by the Strasbourg Centre for Industrial Property International Studies or equivalent and three years' professional practice in the intellectual property field," she says. "After that you pass an exam organized by the French Trademark Office." It appears that specializing in prosecution work is by no means a soft option.
Vive la difference
While there is a general trend throughout Europe for closer cooperation between trademark attorneys and lawyers, this is not the case everywhere. The two professionals can be partners in the same firm in Germany and also Italy (as of 2006). However, in Spain there are definite attempts to maintain the distinction between them. Miguel A Baz, a lawyer, industrial property attorney and partner at Elzaburu (which last year ranked number seven on the Office for Harmonization in the Internal Market's (OHIM) list of top 10 representatives by number of CTMs received from Spanish-based applicants), explains that while the general regulations on representation do allow lawyers to carry out prosecution work, industrial property legislation reserves habitual representation for industrial property attorneys. "This apparent contradiction has led to an ongoing debate regarding which rule should dominate and be applied by the Spanish Patent and trademark Office," he says.
Likewise OHIM, which administers the CTM, does not see lawyers in the same light as trademark attorneys. Whole legal practioners have the right to represent before OHIM, they will not be entered on its list of professional representatives. OHIM states that: "The entitlement and the special professional qualifications... relate to persons belonging to categories of specialized representatives in industrial property or trademark matters, whereas legal practitioners are by definition entitled to represent in all legal matters." It is OHIM's standard practice, as set out in its Guidelines Concerning Proceedings before the Office for Harmonization in the Internal Market (Trademark and Designs) 5.2.1.4, to refuse requests from legal practioners to be entered on the list of professional representatives (members of which are entitled to describe themselves as European trademark attorneys).
One-stop shops
But despite the OHIM rules, in most jurisdictions lawyers are qualified to prsecute trademarks. And in the last 10 to 15 years, that is just what they have been doing. Paul Rawlinson is head of IP at Baker & McKenzie in London, which has a highly successful trademark prosecution department (last year the LOndon office made 45 UK applications in 107 classes, while Baker & McKenzie offices in EU member states made 290 applications for CTM filings in 740 classes), with high-profile clients such as Unilever: at the time of writing the firm has over half a million trademark records under its management. Rawlinson explains that it is a myth that trademark prosecution is high-volume, low-return work. "If you do it effectively with the right systems and processes in place, it is also high return," he says. Rawlinson believes the original perception may have arisen from the fact that prosecution work is usually done on a fixed-fee basis, rather than an hourly rate. "You need a volume of filings and related work to justify the investment in the people and the systems support," he says. "But once you've achieved that, it should be profitable."
While he would never claim that prosecution is the firm's main breadwinner, handled correctly it can be a nice earner. As a large, multinational firm, Baker & McKenzie can benefit more than most from taking trademark prosecution in-house. "We sell the one-stop-shop approach," Rawlinson explains. "Prosecution is part of a full trademark service that includes litigation and commercial IP services. More and more clients are beginning to see the value in this model."
Certainly, trademark prosecution by law firms would only have taken off if there were a demand for them to do it. Andreas Renck is a partner at Lovells' Alicante office, which is one of the top law firms handling CTM prosecution work: the Alicante office has filed 4,800 CTM applications since April 1996 and handled more than 6,000 opposition and cancellation actions. Renck believes that clients find the idea of law firms handling prosecution work an attractive one. " They want advice not only on the filing itself but also on the possibility of future litigation and how to enforce the mark," he says. This is the kind of background that a lawyer rather than a trademark attorney is more likely to have.
------------------------------------------------------------------------------------------
Notification on the juridification of life, business and society as a matter of factual evidence by .Exxell's Overview Board: Lovells' Alicante office's inside connections into OHIM:
Tychon-Dell-Tychon 2000-20--, the European E-battle: dr. Andreas Renck, a partner at Lovells' Alicante office was the leading defence lawyer for Dell in the Opposition proceedings before the Office for Harmonzation in the Internal Market (OHIM), Alicante, Spain initiated by ir. Stephan Tychon, chief officer of change of www.xxell.com, dot-E.net at that time. After private investigations following peculiar conduct during proceedings, talks with and reporting to the OHIM president Wubbo de Boer resulted in immediate firing of the head of the Opposition Department Marcel Boulogne and Mr. Renck being taken of the case as the leading lawyer at Lovells and replaced with another of Dell's representative of the same Alicante office. In-house trading between the two was endangering and probably facilitating in-house judging and earmarking OHIM's official documents and proceedings ever before. Please check how corporate aggression and abusive authority lost its case and legal standing on the european level of intellectual property rights: Tychon v Dell left menue. As a free architect and city planner, Tychon thinks enough out of the Office Box to persuit independent ways of thinking and chase unethical conduct down and proving that magic circle firms and reputation not necessarely means results for clients. It takes some time and brain, but trusting yourself can kill the improper game: be a curious scout on the global playing field and you'll soon double and triple conventional processes that aren't here to stay. The global return focus brings growth of greed, no comprehension or co-operation necessary to share and instate coherence and confidence in the social-economic complex. Keep track: us.Tychon.eu will explain how Dell tries to confuse national judges even more than they already are and thus undermines national jurisdiction and sovereignty.
------------------------------------------------------------------------------------------
Rough waters
However, while law firms can bring to bear a wealth of experience in litigation, that does not necessary mean that branching into prsecution is straightforward. Last October, for example, Linklaters caused a stir when it announced that it was moving out of trademark filing work in Europe. The shockwaves were apperent: if a magic circle firm believed prosecution work was no longer worth bothering with, what did that mean for other firms?
Pietro Pouche, a lawyer and senior associate at Carnelutti Studio Legale Associato in Milan, explains that just because lawyers can prosecute trademarks, it does not always make sense for them to do so. As a lawyer in Italy he is permitted to carry out nearly all the same tasks as a trademark attorney. "But every single time I need to make a novelty search or a search concerning the priorities of a mark I find I don't have the proper databases in my office," Pouche explains. The subscriptions to these databases can be expensive and the organizational issues connected with the practice of prosecuting trademarks make it worthwhile only if a firm is going to be taking to prosecution in a big way.
Lidy-Anne Jeswiet, a trademark attorney and Chief Executive Officer of Gevers & Partners in Brussels - which i 2006 made nearly 3,500 filings, including 1,368 Benelux and 988 CTM filings - believes that the key to running a successful prosecution department is organization, and that law firms do not always appreciate how important this is if they want to see a good return from the filing work they do. "I think that people can underestimate what has to be done and how much time it takes to put everything in place," she explains. "A well run prosecution department is a machine: you need administrative staff, paralegals, junior lawyers, as well as more experienced lawyers specializing in certain fields: it's not something that you just set up." (compare with Tychon v Dell which proves the opposite. Advice: just go there and ask! Any specialist will be happy to honor initiatives of curious outsiders. Makes them feel good too! ... and filing a trademark is the simpliest thing to perform: any idiot can do it! Novelty search is the pace of cake of databases, more and more directly available online)
More significantly, law firms that take on prosecution work have to watch out for conflicts of interests. Clarke Graham, a trademark attorney and partner at Marks & Clerk in London - which in 2006 made 1,023 UK filings in 2,331 classes, and 941 CTM filings in 2,474 classes - describes how such conflicts can potentially turn a prosecution department into a liability for a law firm. "Firms working in company/commercial and M&A (Mergers&Aquisitions)do not want to be conflicted out of doing that sort of lucrative work because they filed a trademark for someone," he explains. (see Tychon's statement above!)
What do clients think?
(DO clients think?)
Theorizing aside, the real test of whether law firms taking on prosecution work will succeed is whether clients will hire them to do it. Diane Hamer is a trademark lawyer and in-house counsel at the BBC in London who regularly consults outside counsel for advice and sevices. She feels she can get a more well-rounded service from a law firm. "In my mind, prosecution advice, the test for registrability and so forth (!?) are so closely linked to what constitutes infringement that I would rather see that advice come from a solicitor who's experienced in infringement," she says.
However, Hamer is first to point out that this is partly a result of the industry in which she works: the BBC will tend to use brands much more than it registers trademarks. "Say we have a programme of six episodes," she explains, "we need to know that title doesn't step on any third-party right, but we don't necessarily need a registration."
The priorities will not necessarily be the same in a situation where a lot of R&D (Research&Development) has gone into a product and the client therefore needs an extremely robust registration. Dr. Jude Watts, IP manager for Aerstream Technology Ltd in the English town of Wallingford, and himself bar-qualified, thinks there is a lot to be said for sticking to what people know best. "A trademark attorney should be more familiar with procedural regularities and strategies for filing and prosecuting a trademark than IP counsel," he points out. "I would want someone who is a specialist in procedure to help me with prosecution." For the same reason he would want someone doing litigation on his behalf to be a specialist there. "The two fields are large and complex. I don't think it would be possible for someone to have the time to be master of both."
Attorney firms get adversarial
Unsurprisingly, trademark attorney firms have not been taking the lawyers' pitch invasion quietly. Just as law firms are starting to edge into prosecution work, so trademark attorney firms are looking at how to get into litigation.
Andreas Renck (of Lovells, Alicante) thinks that this is partly a consequence of the CTM. He describes how CTM proceedings, in particular the opposition and cancellation work, structurally have more in common with litigation in Germany, Spain, Italy or France - though not UK litigation in the High Court. "When we make submissions before OHIM, especially for clients with well-known marks, (again, compare OHIM opposition proceedings Tychon-Dell, where Renck threatened Tychon on Dell's behalf) we have to prove whether the mark is well known in Europe," he says. Although they do not involve a hearing, such submissions are lengthy and complex.
Jeswiet agrees that the CTM has had a profound effect on the profession across Europe, forcing attorneys to up their game and also giving them confidence to look at more adversarial work. "Attorneys have gained so much experience that the next step [ie, dealing with a dispute] is even easier for them than it is for a lawyer who doesn't know the client or the history or background of the case," she says.
The ideal solution in this case is for a firm where attorneys and lawyers can be partners together, with the two professions treated as equal. Step forward Bardehle Pagenberg Dost Altenburg Geissler. The firm comprises roughly half patent attorneys and half lawyers. Munzinger believes that it is a highly successful fusion. "The two different types of education add different aspects to the joint profession," he says. "These different ways of looking at things are very fruitful." Munzinger believes that harmonious cooperation between the two professions, and a lot of Bardehle's success, comes down to the fact that the firm has a fairly even split between the two.
Similar situations exist in Spain and, more recently, Italy, where regulations allowing the two professions to go into partnership together came into force last year. However, there are still restrictions in France and the United Kingdom, meaning that trademark attorney firms that want to offer full litigation services have to find more imaginative solutions. Mark & Clerk Patent and Trademark Attorneys is over 120 years old but its associated firm, Mark & Clerk Solicitors, only started providing full litigation services six or seven years ago. However, the patent and trademark attorney firm is also looking at other ways in which it can represent its clients. "Some of our trademark attorneys are also doing the litigators' course at Nottingham University, with a view to taking on a more (!?) active role in that field," says Graham.
In the United Kingdom, ITMA advises that members can "provide high-quality legal advice when dealing with cases of infringement and passing off". However, there are some cases in other jurisdictions where trademark attorneys are pushing the boundaries as hard as they can: not least becaus their market share is being threatened by law firms taking on prosecution work. Dampierre reports that in France trademark attorneys cannot represent clients before civil courts, which have exclusive jurisdiction over patent and trademark infringement. However, in cases of design and copyright infringement that are between companies, not individuals, commercial courts have jurisdiction and there is no monopoly on client representation by lawyers. "So here some trademark attorneys will appear and represent their clients," she says. "For them it's a way of fighting against the system."
Is there confusion?
The crucial question is whether this patchwork of different rights, together with a fast-evolving landscape and shifting nomenclature, is resulting in real confusion. (compare: Enwrong trial, under gasgate 1963: trial confusion!)
Graham is adamant that the change in name of the UK profession from 'agent' to 'attorney' has not been problematic. "Certainly I have never experienced any indication of confusion - either from local, domestic clients or international clients," he says, adding that Marks & Clerk works with firms all ovet the world, including the United States, Japan, Korea, Australia, China and South Africa. "These jurisdictions themselves have different and varying systems controlling representation," he says - emphasizing that it is not just in Europe that things can change.
Rawlinson does not think the fact that the UK market has both firms of solicitors and firms of trademark attorneys is a source of confusion. However, he does concede that different people can see the term 'attorney' in different ways. "Over here it has been used more by trademark agents as a way of rebranding their services," he says. But he points out that trademark attorney firms are quite clear about whether they handle litigation work. "I think there is potential for confusion, but I don't think there is actual confusion when you get under the skin of the service that you want." (What client is supposed to 'get under the skin' to control experts and detect confusion, let alone outright wrongdoing??)
Watts agrees. "So long as you know where you can be represented, I don't think it is confusion," he says. (representation being the achillis heel of democracy resulting from the P3-doctrine, we have great doubts here) However, he qualifies this by pointing out that he knows his market very well. ('his market'! Now, how is that for confusion!?) "An uninformed client may give a very different answer," he says. "In particular, they may have been financially burned."
So much for the names themselves: an issue of greater concern is whether the very fact of having two sets of professionals competing directly for work can impact on clients. Eric Schahl is founding partner of Inlex Conseil, which counts Nissan, IBM Europe, Yves Rocher and Atari among its high-profile clients. He explains that in France, cancellation actions cab be handled only by lawyers - even though such proceedings often arise naturally from searches undertaken by a trademark attorney. "A lot of the time international clients don't fully understand why we cannot do some proceedings," Schahl says, a fact that is especially frustrating for him as he feels it is the kind of action his profession could easily undertake. Dampierre agrees that the issue is unsettling for U.S. clients. "I am not sure that they are even aware of the distinction. Of course the lawyers know, but their clients not always do," she says. "Sometimes they can get confused because they think that they are speaking to a lawyer, whereas they are speaking to a trademark attorney."
Pouche points out that even when clients know that there is a difference, they don't always appreciate why. "U.S. clients often feel that having to go to two different sets of people to get a result is not very time effective," he explains. "They don't get why I need to work with a trademark attorney if I'm already an IP specialist.
The view from across the pond
Karin Segall, a principal at Darby & Darby in New York, explains that in the United States, 'attorney' is a loaded word. "To me lawyers and attorneys are interchangeable terms: an agent is something else, it's someone who isn't an attorney,"she says. Segall emphasizes that U.S. attorneys understand that there is a difference in other jurisdictions but it is human nature for people to be country-centric. "They think everyone is doing it the way they do it; they forget to ask that maybe you don't have the right person to go into court, or maybe the person who goes into court all the time isn't necessarily the person you want prosecuting your trademark."
Rochelle Alpert at Morgan, Lewis & Bockius LLP in San Francisco agrees that the issue is occasionally confusing. "I think just generally people understand that there are different systems in different countries," she says. "the point where I think that some clients get confused is when a matter turns into litigation and the person they've been working with can't continue to help them with the litigation."
Segall thinks there is a danger that the finer points of difference between the two professions can be blurred because U.S. attorneys cannot or will not ask. "It's sort of a touchy subject - asking someone, 'Are you qualified to do what you're offering to do?' " she explains. "Though, of course it is important to ask the question to make sure that you have the right person for the job."
Caveat emptor
As more brands go global and international trademark registrations become a more important part of IP management, it can be tempting for clients to assume that the same rules apply in every jurisdiction. But in Europe, this is not the case: historically, specific peculiarities in many countries mean that clients would do well to remember that home rules still apply.
Trademark attorneys and lawyers have different areas of expertise, some of which are more relevant to the needs of particular clients than others. "The ideal qualification for somebody handling a client's IP interests is for the practitioner to be a chartered patent attorney, a registered trademark attorney and a solicitor: and they're a rare breed," Graham comments wryly. But while such individuals are unusual, the breakdown of historical barriers between prosecution and litigation work means that clients can more often find this variety of expertise at least under one roof, if not in the one person.
And it looks as if the trend is set to continue. In France, for example, there is currently a debate underway over whether to merge the profession of lawyer and conseil en propriete industrielle. In the United Kingdom, meanwhile, some of the restrictions barring the different professions from going into partnership might be lifted when the recommendations of the Clementi Review (a wide-ranging overhaul of the entire legal services sector) come into effect. This would allow trademark attorney firms a more straightforward way to expand the range of services they offer.
The market is a broad and busy one, with room for niche firms in specialist areas as well as one-stop shop international offices. (like OHTM.eu) Andreas Renck believes that as traditional distinctions between trademark attorneys and lawyers become less fixed, this will lead to more direct competition between the professions. "And the more competition there is, the better it is for the client,"he says. (You bet, sir! compare above and Tychon-Dell-Tychon!)
Although the naming issue of attorney/agent can be superficially confusing, so can many aspects of a jurisdiction's legal system: the distinction between 'solicitor' and 'barrister' in the United Kingdom and many other common law countries may appear peculiar to non-residents, but it has hardly proved an impediment to law firms doing business internationally. Alpert sums it up best by pointing out that this all comes under the traditional remit of client care. "Different countries have different customs and practices," she explains. "Part of what you do for your clients is to help them decipher those customs and practices so that they can be best positioned to protect their marks."
Maybe the best advice for any confused client is to ask the right questions and listen carefully to the answers you get. If you are not happy with the responses, you are probably best off taking your custom elsewhere.
------------------------------------------------------------------------------------------
We at xxell inform and explain on a open source basis how to assess 'specialist's' answers to the most plain and straightforward questions anybody really interested can understand and we think should be able to ask. We're experienced legal experts by trade: compare Tychon-Dell-Tychon
Will Dell be saved by the Apple Rule?
It's been anything but a smooth ride for Austin-based Dell, Inc. since founder Micheal Dell announced that he was stepping aside as CEO almost three years ago. The saga came full circle this week as the company announced that Dell was replacing his replacement as CEO, Kevin Rollins.
Unfortunately for Dell investors, it's far from clear that Mr. Dell's return as CEO will have the same effect on Dell as the return of Steve Jobs had on Apple, Inc. Dell has several serious systemic problems with its business model that will be difficult and expensive to overhaul. Was Jobs prophetic last January?
Meanwhile, a class action shareholder's lawsuit this week hammered Dell, Mr. Dell and others with allegations of potential criminal wrongdoing. The lawsuit alleges that Dell's profits were inflated by hundreds of millions of dollars in quarterly rebates from Intel that Dell did not properly account for and disclose (sound familiar?). The lawsuit contends that Dell was receiving as much as $1 billion a year in what are characterized as "secret and likely illegal" kickbacks by Intel to ensure that Dell would use no other chip supplier. Of course, as these stories go, all of this was supposedly going on as Dell executives sold billions of dollars in Dell shares. Dell has already disclosed that the U.S. Attorney's office in New York has undertaken an investigation of its financial reporting, as has the SEC.
Intel paid these "e-Cap payments" -- standing for "exception to corporate average pricing" -- to induce Dell not to do business with Intel competitor, AMD. Dell spread out the approximately $1 billion a year received in such payments over the four quarters to reduce the company's cost of goods sold. The lawsuit alleges that Dell became so dependent upon these payments -- knowledge of which was apparently limited to about 15 senior people at Dell -- that Intel made the payments near the end of the Dell's quarters so that the funds would have a "direct, material impact" on Dell's reported operating and profit margins.
And, oh yes, the company's stock, which was trading in late 2005 at more than $40 a share, has fallen to $23.52 as of the close of Nasdaq Stock Market trading yesterday.
Gosh, haven't we seen this syndrome before? Can Dell avoid it's own Enronesque experience by offering up a few sacrificial lambs? And will those sacrificial lambs include Mr. Dell? Or will he be exempted from criminal liability by what Larry Ribstein has characterized as "the Apple Rule," which was not around to save another Texas business visionary who created wealth and jobs on par with Mr. Dell?
Stay tuned.
Update: Don't miss Larry Ribstein's comparison of the Apple Rule with the Enron Rule.
Posted by Tom at 7:02 AM | Comments (1) | TrackBack (0)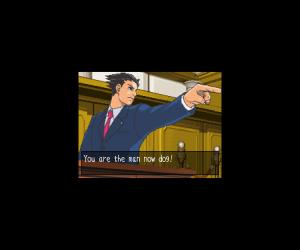 www.pwright.ytmnd.com
---
Page mailing to a friend temporary disabled