SUV's Black Blood
Black Gold & Human Blood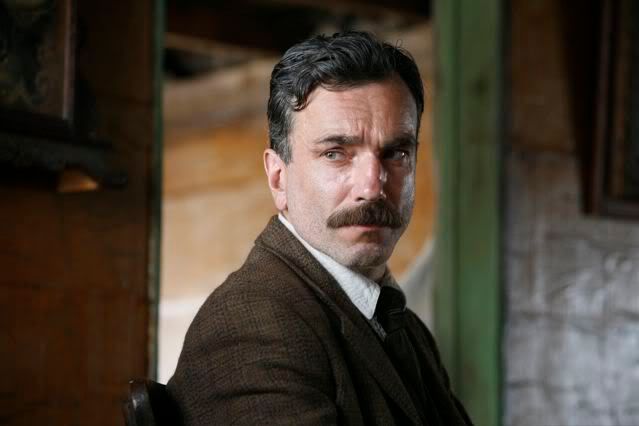 There will be blood
Critical reception
The film received very positive reviews from critics. As of March 29 2008, on the review aggregator Rotten Tomatoes, 92% of critics gave the film positive reviews, based on 177 reviews.[14] On Metacritic, the film has an average score of 92 out of 100, based on 39 reviews.[15]
Andrew Sarris called the film "an impressive achievement in its confident expertness in rendering the simulated realities of a bygone time and place, largely with an inspired use of regional amateur actors and extras with all the right moves and sounds."[16] In Premiere magazine, Glenn Kenny praised Day-Lewis's performance: "Once his Plainview takes wing, the relentless focus of the performance makes the character unique."[17] Manohla Dargis wrote, in her review for the New York Times, "the film is above all a consummate work of art, one that transcends the historically fraught context of its making, and its pleasures are unapologetically aesthetic."[18] Esquire magazine also praised Day-Lewis's performance: "what's most fun, albeit in a frightening way, is watching this greedmeister become more and more unhinged as he locks horns with Eli Sunday...both Anderson and Day-Lewis go for broke. But it's a pleasure to be reminded, if only once every four years, that subtlety can be overrated."[19] Richard Schickel in Time magazine praised There Will Be Blood as "one of the most wholly original American movies ever made."[20] Critic Tom Charity, writing about CNN's ten-best films list, calls the film the only "flat-out masterpiece" of 2007.[21]
Schickel also named the film one of the Top 10 Movies of 2007, ranking it at #9, calling Daniel Day Lewis' performance "astonishing", and calling the film "a mesmerizing meditation on the American spirit in all its maddening ambiguities: mean and noble, angry and secretive, hypocritical and more than a little insane in its aspirations."[22]
A number of Christian reviewers criticized the film for its negative portrayal of Faith. For example, Phil Boatwright from Preview writes : "The filmmaker does his best to spotlight [the preacher] as a snake oil hypocrite Christian, without including even the slightest portrait of someone else living a life of religious devotion. This leaves the audience with the assumption that those who follow Christ are either phonies or morons."
---
Page mailing to a friend temporary disabled